Product launch tutorial
Supplier product release
Click"Personal Center"--"Launch products"Enter the product launch page
1. Tonis supports Taobao, 16eighteight, pinduoduo,vvic, online business park and other websites Link collection, input product links can automatically collect product information
Supplier product release
Click"Personal Center"--"Launch products"Enter the product launch page
1. Tonis supports Taobao, 16eighteight, pinduoduo,vvic, online business park and other websites Link collection, input product links can automatically collect product information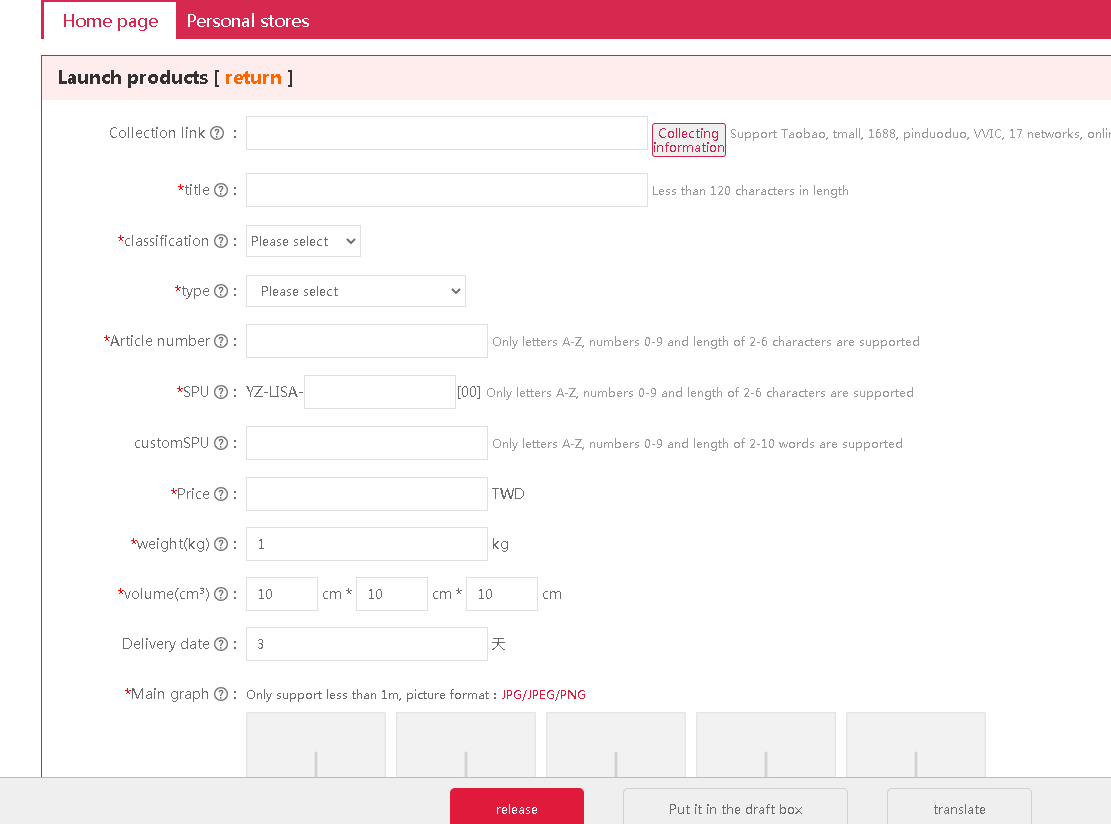 2. Product title: the product title displayed on Tonnis website
3. Commodity classification: choose the correct commodity classification

fourCommodity type: general commodity, electrified commodity and cosmetics

5. Commodity NoThe code of the commodity is the unique identification of the commodityBe sure to fill in it accurately
6. CommoditiesSPU:fromYL+Supplier code+product code Composition, is after the merchant through the commodity label distribution logo
7. ChineseSPU:Product abbreviation in Chinese, can facilitate later distribution, not required
eight, settlement price:The price of goods on Tonnis website must be the lowest price.
9. Suggested retail price: optional
10. Complete the weight, length, width and height information of the product. The weight of the product should be filled in accurately to facilitate the distributors to price the product
11. Window picture: the first picture is the first picture of the commodity, and the rest are the main picture of the commodity. Upload the picture of the product, and the first picture of the commodity must reflect the characteristics of the commodity
12, color: add product color, and upload the corresponding product color image
13, size: add product size, specifications, etc
1four,skuBatch setting: batch setting product inventory, weight, price and other information
15,skuList: the system generates products automaticallysku, suppliers can customize productssku.
16, baby features: add commodity features, materials, style and other information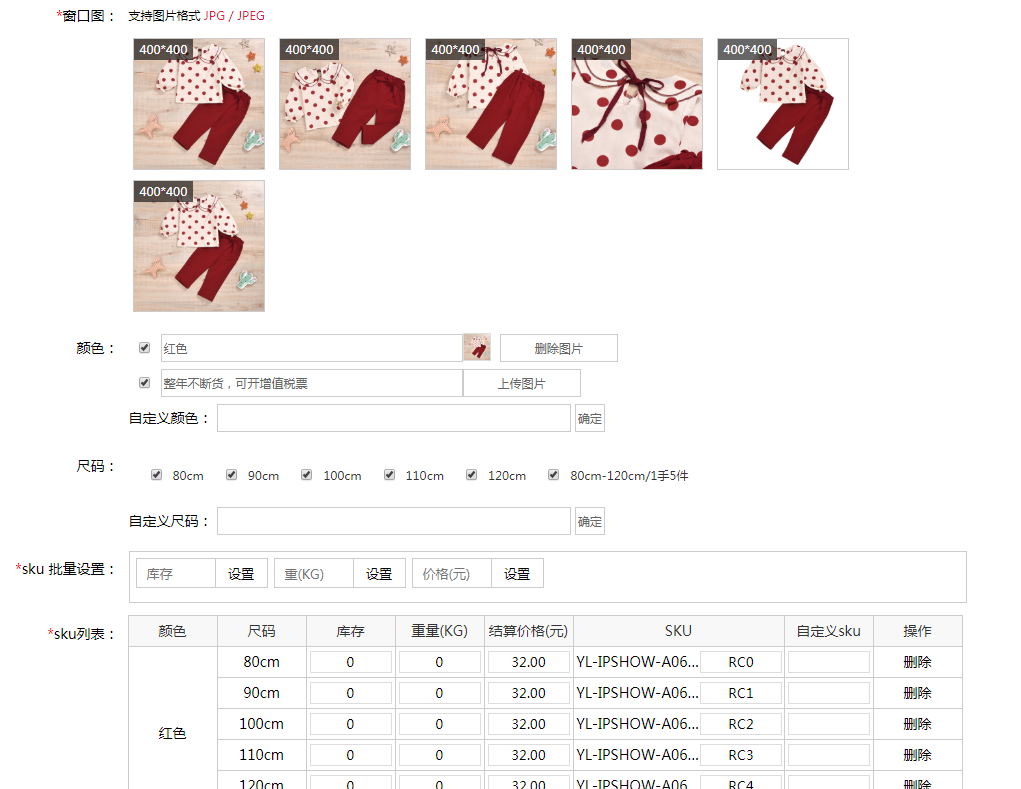 17. Baby details: add baby details, photos and product details
Launch: the product is released successfully
18, click "view products & quot; to view products that have been successfully released